The idea behind this project was to

bring awareness to the vaccine effort

after the news that some employees in healthcare facilities across Italy were refusing the vaccine, prompting the Italian government to authorise their firing. The challenge was to find a way for it to make an impact and we thought "

what if Netflix did what they never do?

" So we decided to

create the first in-platform commercial

.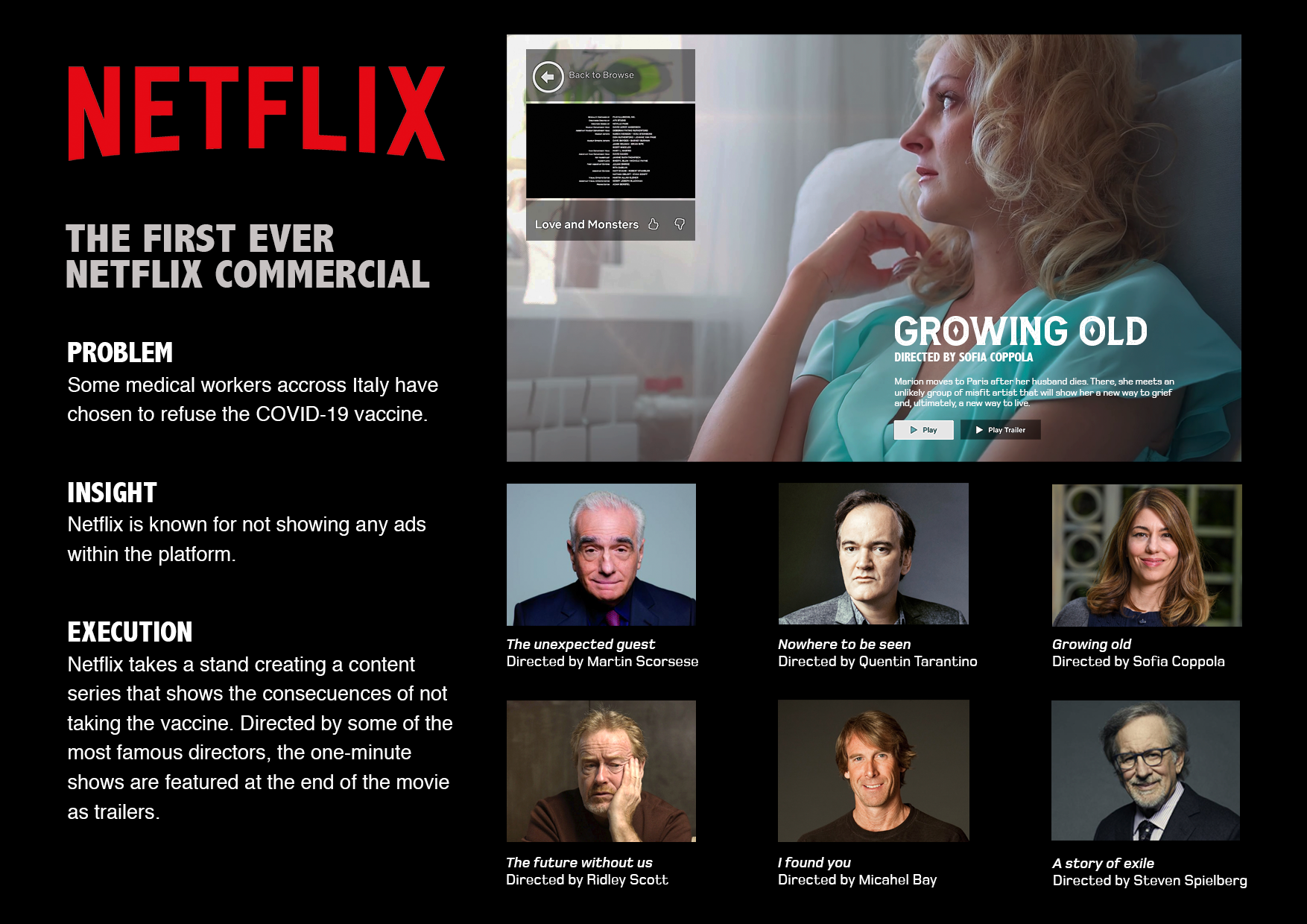 We designed a content series of

one-minute shorts directed by some of the most recognisable directors

in the movie industry. In their own style, the shorts would

tell stories around protagonists that decided not to take the vaccine

and the consequences it brought to their worlds. The intention was to emotionally involve those against the vaccine effort and 

position the brand as someone that cares

. 
Team

: David Casares (Copy & Art)
This project was crafted during my

mentorship with Jonay Sosa

.